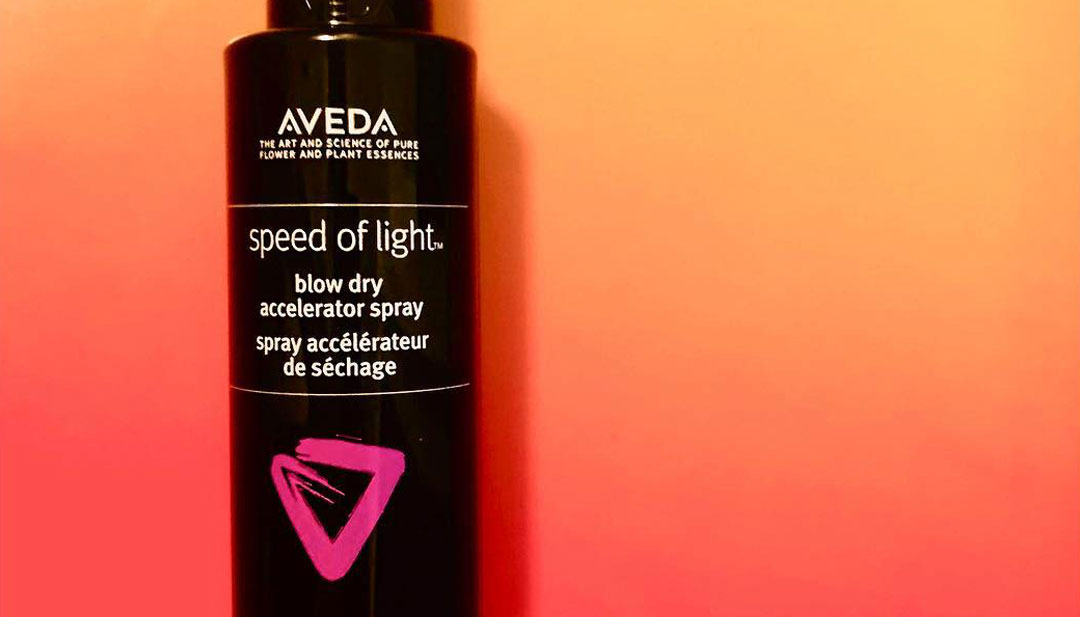 Happy October! Fall is upon us and Anaala has got killer new products and looks to help you usher in the chillier temps in style!
First up: You know when your alarm clock goes off and all you want is a few more precious minutes with your pillow? Well, Aveda just gave you a couple taps on the snooze button.
Introducing new Speed of Light Blow Dry Accelerator Spray. Just like you use a facial primer to improve the way your makeup works, you use Speed of Light to improve the way your blow dryer works. The result? Significantly less blow-drying time by as much as half, according to a recent study. (So if it usually takes you 20 minutes to dry your hair, that's at least one snooze button.)
View this post on Instagram
Speed of Light is infused with naturally derived lactic acid
from sugar beets, which helps smooth and seal the hair cuticle, allowing for enhanced fiber separation and increased airflow around the fibers.
It also uses extracts from corn and coconut to comprise a special low-pH formula that moisturizes, detangles, smooths and seals the cuticle. This both accelerates blow-dry time and reduces breakage from blow-drying by 93%.
Speed of Light has fantastic thermal protection powers—so, between that and the decreased time your hair has to endure the heat of the blow dryer, that's a whole lot of damage you're avoiding. Finished hair is left smooth, soft and static-free, perfectly primed for styling in record time.
View this post on Instagram
While we're celebrating all things Aveda and fall, we're happy to say that Pink Ribbon Hand Relief is back. Available all through Breast Cancer Awareness Month, the limited-edition aroma is everyone's favorite, Shampure! Come by Anaala and pick one up for you and someone you love. Five dollars from every purchase goes to fund cruelty-free research via the Breast Cancer Research Foundation.
Finally, let's take a minute to celebrate fall fashion! Aveda recently brought some amazing looks to New York Fashion Week and the results were spectacular.
Tome:
Libertine:
Ya-Jun:
TIBI:
Chiari Boni:
Congratulations to all the Aveda teams for showing up and killing it on another knockout NYFW showing!
Come by Anaala in Madison to pick up your favorite Aveda products (new and classic) to celebrate jacket-and-boots season! We love to be YOUR personal stylists, and we love bringing you the amazing products that make it all too easy to make the world your runway.