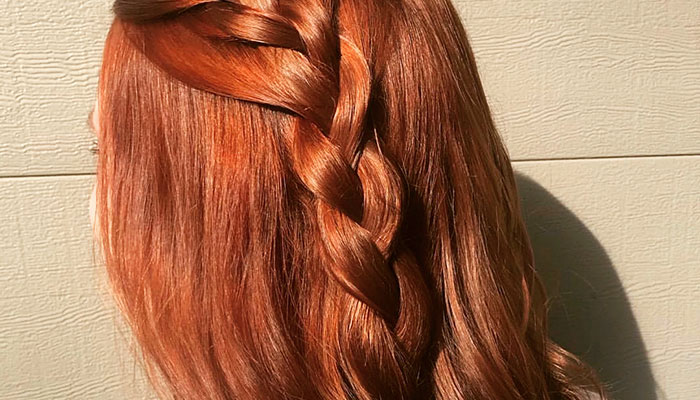 Here in Madtown, football season is a big deal. We know we're not the only ones who love to spend our weekends cheering on the Badgers in Camp Randall Stadium. And if you're anything like us, tailgating and footballing are the perfect excuses to dress up and show off your favorite fall beauty trends. We chatted with Kara, one of our beauty experts here at Anaala Salon, to talk about the Fall 2018 Badger style trends you'll be seeing this football season and beyond. Read on for details!
View this post on Instagram
THE 90'S ARE BACK, BABY
Let's start with Badger fashion. This fall, the 90's are back and honestly? They are better than ever. With white platform shoes and crew socks, high-waisted skirts, crop tops, bandanas and oversized sweaters, stepping into a tailgate might feel like walking into the set of Clueless (which, let's be honest, this is something we've all wanted to do).
A more surprising comeback? Mom jeans. You read that right—we're seeing people rocking the high-waisted mom jean look and totally pulling it off. Paired with the right top and accessories, it can look absolutely fabulous. And as a bonus: they are typically more comfortable than regular jeans, so you can walk across campus with style and ease.
THE HAIR COLORS
View this post on Instagram
As the weather cools down, the hair colors are warming up. Many blondes are muting down their summer colors and going for something a little warmer—think of a caramel latte, but as a hair color. And with fall also comes the red wave, and we're not just talking about the kind you see in the stadium. Red hair is in right now, with hues all over the spectrum—and from blazing copper to a more lived-in rose gold, it's all gorgeous.
View this post on Instagram
THE HAIR STYLES
This season, pigtails are back and they are surprisingly versatile. Whether you want to go low with some braided pigtails or high with space buns, they are a great way to keep your hair out of your face and looking photo-ready through all the game day festivities. We are also going to be seeing lots of gorgeous, loose curls, low messy buns and festive braids this season.
View this post on Instagram
THE MAKEUP
Tis' the season for bright, bold lips. Our favorite at the moment is the Goji color from Aveda's Feed My Lips collection—we love it because it's 95% naturally-derived and lasts from kickoff to touchdown. Plus, it actually nourishes your lips with fruit butters and botanical oils, so your lips will feel kissably soft all day long.
We recommend you pair your bold lips with a little bronzer and highlighter for some extra shine, and keep the eyes minimal so that the lips can really pop. The finishing touch? A cute Badger sticker on your cheek to show off your team spirit!
View this post on Instagram
COME SEE US
View this post on Instagram
Want some help getting your game day hairstyle and makeup on point? Stop by Anaala Salon Spa before the festivities! We open at 8am and are only about a 10-minute drive to the stadium, so you can get a blowout, braid or a makeup touchup on your way and feel picture perfect all day. Go Badgers!