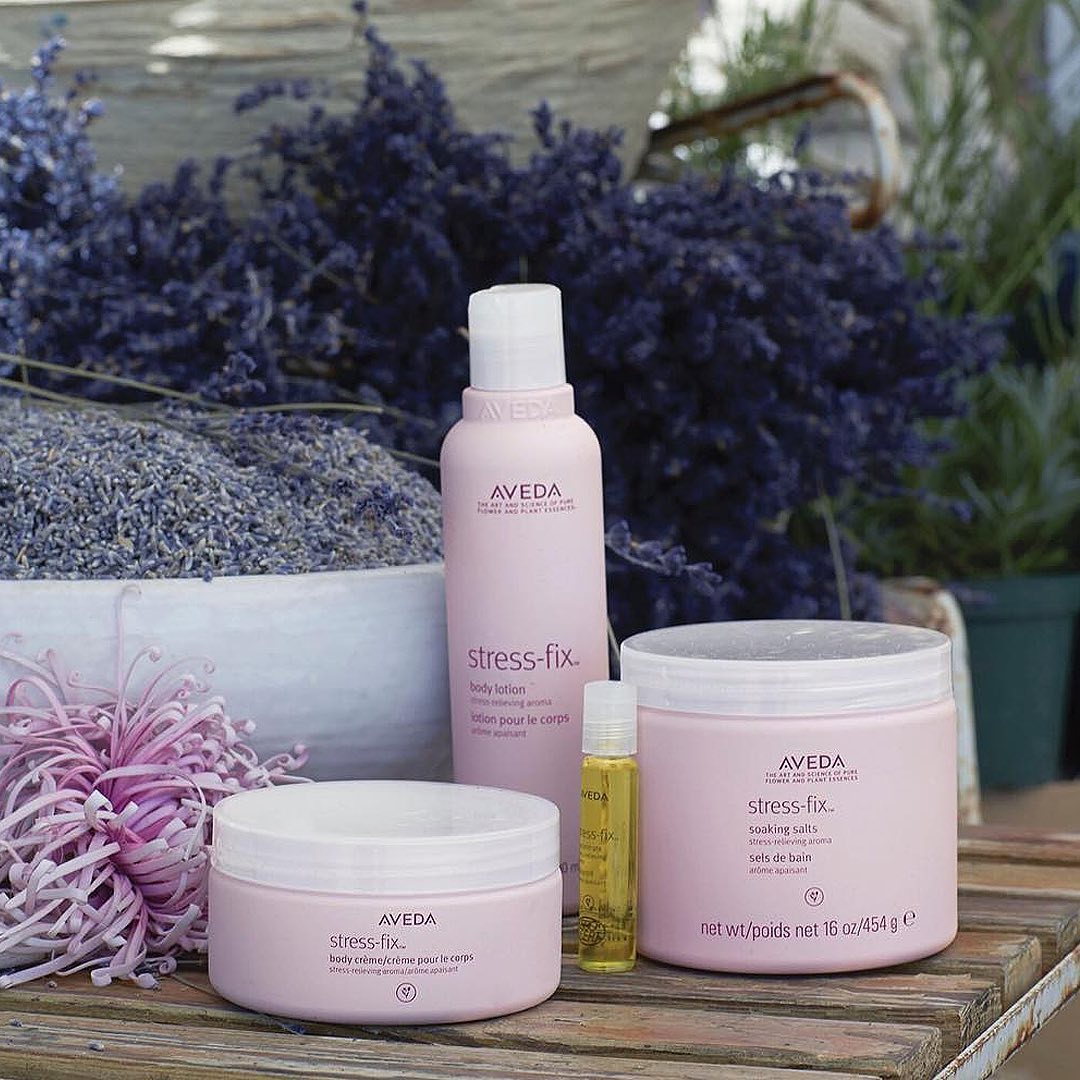 Coming up with a thoughtful gift for a favorite mom can feel like an impossible task. There's never a one-size-fits all gift for mothers, and this is a demographic notorious for taking care of everyone else first and putting themselves way down on their priorities list. (The phrase "You don't have to get me anything!" comes to mind.)
With that said, one thing ALL moms love, require, and deserve is self-care. Whether in the form of a relaxing wellness or beauty break, or products she can use for regular nurturing rituals—the items we've chosen here support her need to refill her own cup so she can continue being the best mom ever.
All products recommended here are 100 percent vegan and cruelty free—so you can feel as good about giving them as she will in receiving them. Here are our five top self-care gifts that any mom would love!
Anaala Salon and Spa Gift Card
Mama wants some Me Time, and what better place than our welcoming, stylish, attentive space? Our team is made up of the most skilled and well-educated service providers in the Madison region. Our mission as a team is to make every guest's day! She is in the very best hands here.
Covid protocols are important to us, and we take extra precautions to ensure we are providing the highest quality, five-star services in the safest environment possible. Now through 5/9, purchase $100 in gift cards and receive a $50 gift or purchase $200 in gift cards and receive a $20 gift.
Click here to buy her a gift card online.
View this post on Instagram
A Deluxe New Hair-Care Regimen
Switching to one of Aveda's "hair hero" lines will transform her locks—making them healthier looking, shinier, easier to style and manage. With signature Aveda aromas, these premier hair-care collections are a luxurious interlude that make a rapid and visible difference.
Botanical Repair—For hair REPAIR. Crafted with plant-derived, bond-building molecules, it strengthens hair from the inside out.
Nutriplenish—For hair HYDRATION. The superfood-infused formulas in Nutriplenish products deliver the moisturizing TLC her hair needs.
Invati Advanced—For hair THICKENING. Specially formulated for fine, thin or thinning hair, this collection uses nature's most incredible ingredients to stimulate hair growth and thicker, fuller hair.
Bonus: If mom has blonde, silver or white hair, rotating Aveda's Blonde Revival shampoo & conditioner into her new hair-care regimen removes brassiness and cools her tones. She can enjoy bright, invigorated color along with her transformed tresses.
Shop all the collections here.
Brighter, Firmer, Radiant Skin
The spa-grade formulas that make up Aveda's Tulasara day & night cremes are packed with powerful botanicals to nourish and visibly improve the skin's appearance. That includes vitamin C for brightening and radiance; turmeric for renewal; and plant-derived caffeine to reduce dark circles and puffiness. Shop Aveda skin care here.
View this post on Instagram
Less Stress With Every Breath
Aveda's Stress-Fix line may just have been made with busy moms in mind. This home spa body-care collection has an aroma clinically proven to reduce feelings of stress using the science of aromaology. Formulated with certified organic lavender, lavandin and clary sage, the Stress-Fix line softens and nourishes stressed skin as much as it calms and relaxes a stressed mood. Shop it here.
Aveda's Most Iconic Scents
Aveda is one of the only beauty companies that create aromas on-site with in-house perfumers, using 100% plant and flower essences. Though every Aveda product has its own uniquely fabulous aroma, three collections stand out as Aveda's most beloved signature scents. Choose hair and body care from these three bestselling collections (or mix and match for a truly scent-sational gift array):
Rosemary Mint—Invigorating freshness. Certified organic rosemary, peppermint and spearmint energize, awaken the senses and improve focus.
Cherry Almond—Naturally sweet florals. This sweet, juicy fragrance is crafted with 38 fruit and flower aromas including almond oil, cherry blossoms, ylang ylang and certified organic orange.
Shampure—Relaxing and calming. This clean, pure aroma imparts a sense of tranquility via 25 pure plant and flower essences including certified organic lavender and Abyssinian seed oil.
Shop the collections here!
You can have any of these gifts for mom delivered right to her or to you, or stop by Anaala Salon and Spa for a Covid-safe shopping experience. We're also delighted to help you pick out a customized selection for her when you come in, or over the phone if you call us at 608.244.2161 at our Atwood location or 608.441.6918 at our Hilldale location. We think moms deserve the very best—and we're happy to lend a hand in giving it to her.