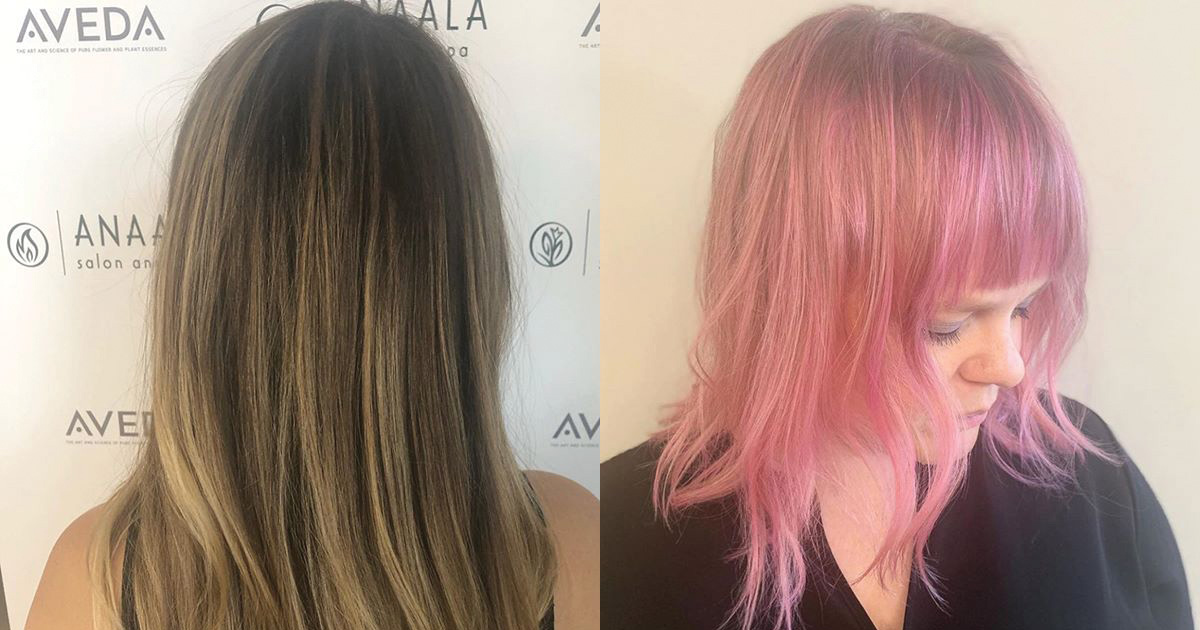 At Anaala Salon, we're here to help with all your hair needs! It seems like every day there's some hot new trend that's sweeping the nation and it can be hard to keep up! Don't worry, we've got you (and your roots) covered. Here are some frequently asked questions about balayage, the new color trend you've been hearing about. And if you're interested in getting the look for yourself, visit us at the best salon in Madison, WI or book online!
What is balayage?
Balayage is the technique of painting in highlights for a more natural, graduated look. Balayage has recently become one of the hottest trends in hair, and Anaala Salon has Aveda's naturally-derived color formula that will keep your hair healthy and happy. It's a great way to make a change that doesn't require as much upkeep as traditional highlights.
View this post on Instagram

Our stylist Emily created this beautiful balayage look at our Regent location.
What is reverse balayage? 
Reverse balayage uses the same technique of painted, natural-looking highlights but adds darker colors to give hair more depth. Your root grow-out will still be way less noticeable than with traditional highlights, but the look will be less streaky and more smudgey.
Can you only do balayage with natural colors?
NOPE. Not at all. The new Aveda Vibrants make a really fun addition to a balayage look. Check out this gorgeous purple that still has some natural color woven in—that's the balayage technique at work! It's a more wearable way to color your hair.
View this post on Instagram
What's the difference between ombre and balayage?
Ombre is the name of the style, balayage is the technique you use to get it! Ombre is what you see, but balayage is what we do (pretty well, if we do say so ourselves)!
What kind of color is used for balayage? 
We recommend Aveda's Demi Plus line of colors to get your new look. Demi Plus colors are all naturally derived and cruelty-free, as all Aveda products are, but with the added bonus of tackling hair that's been exposed to the summer sun—it adds tone and shine to ensure you're getting the best color possible.