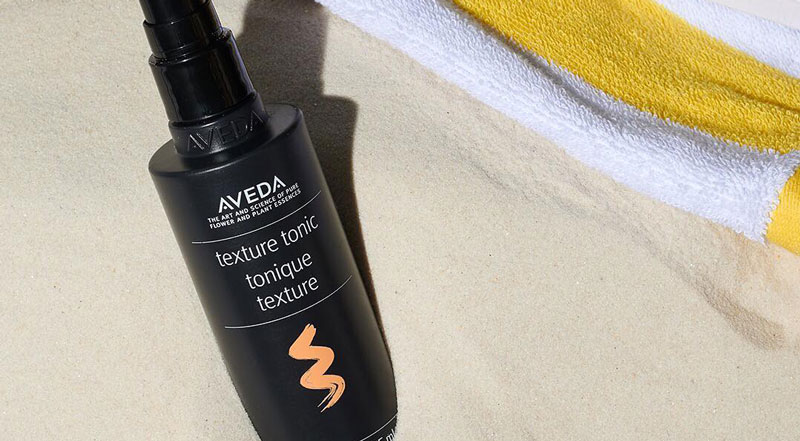 Between pool days, beach trips and overall undeniable sweat, your summer hairstyles need to be foolproof, but more importantly, they need to stay put (because you never know when a pool selfie opportunity will arise). To change things up this summer, we're giving you two of our all-time favorite summer styles that you can do in minutes, but will last all day long. So grab those floaties and head over somewhere hot without a care—you're hairstyle will be sure to stay in place!
WHEN IN DOUBT—BRAID IT

Braids are undoubtedly our favorite way to keep our hair back—it's got the trust of a ponytail you need, with all the stylist details you want. As a bonus, they look great on any occasion—from formals to festivals—and given your endless array of options, you won't ever tire of how to wear your hair. From French to Dutch, simple to (just a little) crazy, braids are the white tee and denim shorts of summer—always a tried-and-true go-to, it's a classic that won't ever go out of style. (And keep your hair back from that unexpected tidal wave.)
GET YOUR HAIR TO HALF-UP HEAVEN

For those that like to let their hair down every once in a while, we're totally with you—which is why a half-up is a dream on sunny days. It's the best of both worlds! Stick with a half-up pony or get a little edgy with a half-up bun—or better: a half up bun and braids. A style like this is easy to throw on and go, and dare we say, easy enough to redo without a mirror. Take this style from the pool house to your dinner plans—its versatility is what we love most.
OUR TOP PRODUCTS FOR SUMMER STYLES

Those summer days can be seriously hot. And the humidity? Completely unforgiving. Luckily, we reach for Smooth Infusion Style Prep Smoother each and every time we know it'll be a long day out, or if our style needs a little help in the smoothing department. Doubled as a heat protectant, this Style Prep Smoother fights against humidity for 12 hours—which means no frizzy braids, and no frizzy half-ups. (You can thank the blend derived from organic aloe, maize and guar bean for that.)
If you can't make it to the beach, that's okay—Texture Tonic is basically the salty air and sweet aromas in one bottle. With this sea salt and sugar spray, you can embrace your natural texture and add definition for undeniably summer-worthy style. We love adding texture after a long day for a beachy going out look, or starting the day off with some on damp hair. No matter how you use it, Texture Tonic is something we'll be carrying around far beyond the high heat indexes.
To stock up on your summer essentials or get more summer style tips, head on over to any of our three locations in Atwood, Hilldale and Verona.